Agriculture News Palghar: Rice Farming (Rice crop) is the major crop of Palghar district. At present, some farmers of the district have started moving towards alternative farming. After the rainy season, farmers in this region are turning to horticulture as well as rubber crops. As a result of not getting good income from rice farming, the farmers of Palghar district are now strengthening their economic position through alternative farming.
Rubber Crops: Income of one and a half to two lakh rupees in three months from rubber crops
Bhalchandra Patil of Chahde of Palghar has his ancestral land and he was cultivating paddy in the traditional way. However, currently during the rabi season, he has started cultivation of sunflower, sesame, chickpeas and turwal in his four and a half acres of land. At present, continuous change in climate is adversely affecting crops. Bhalchandra Patil has planted sunflower in his one and a half acre land. This half acre is full of sunflowers. From these four and a half acres, he is getting an income of one and a half to two lakh rupees in about three months from the rabi crop. Bhalchandra Patil planted it after the rice harvest in the monsoon season and now he is getting income from it.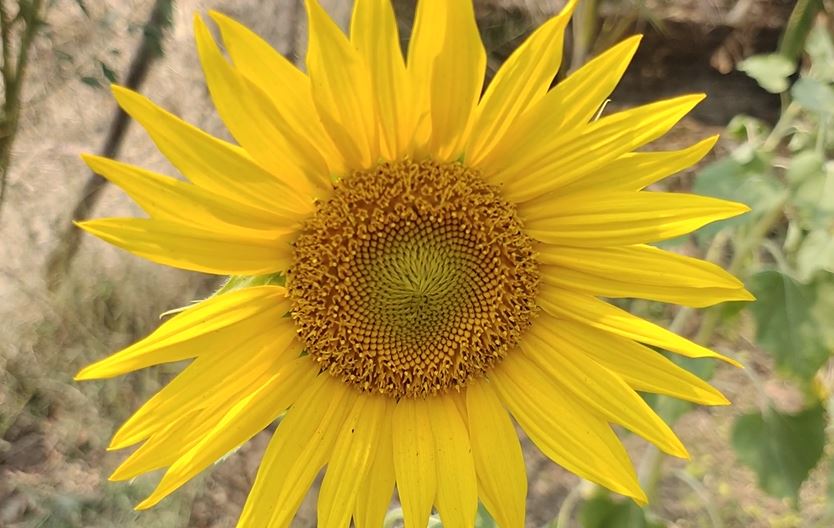 The cost of rubber crops is low
After harvesting the paddy in early December, Bhalchandra Patil planted the rabi crop in the same plots. Since rabi crops do not require much water, the growth of rabi crops also depends on soil moisture. Therefore, it does not cost much to get income from these rabi crops, but it gives more profit. Therefore, Bhalchandra Patil has appealed to the farmers of Palghar district to turn to rabi crops after paddy cultivation in the monsoon season.
Planting rabi crops in remote areas will reduce migration
In the remote areas of Palghar district, paddy cultivation is the only option during monsoon, so people are seen migrating. So if farmers have started planting rabi crops in these remote areas. So it will definitely help reduce migration here.
Important news:
Rabi Crop: Big increase in sowing of rabi crop, final figures announced by central government, read in detail
Your Queries: nagpur news, nagpur news today, nagpur latest news, nagpur news live, nagpur news live today, today news nagpur, nagpur todays news, today news paper nagpur, nagpur latest news today, today news in nagpur, nagpur ki news, nagpur city news, mihan nagpur news, nagpur news video.